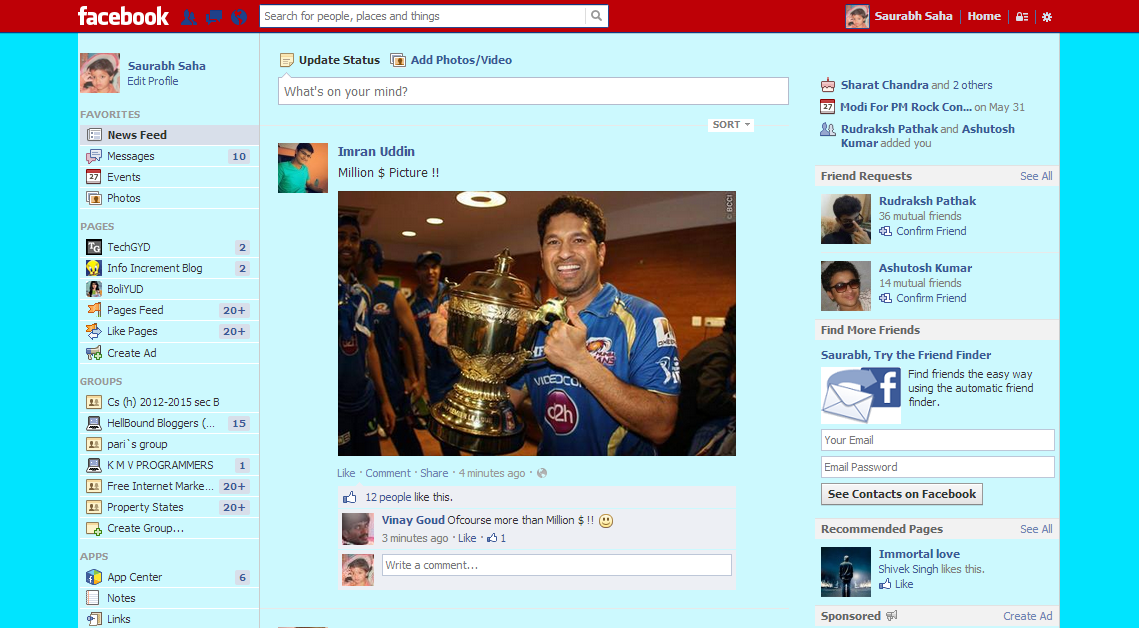 Mark Zuckerberg created Facebook in Blue color. Right? Do you know why it is blue? because Mark Zuckerberg is color blind and can only see Blue color. So if you get bored of using Blue Facebook then you can change its color according to your choice.

Step 2: Go to Chrome's Setting > Appearance and Tick 'Always Show Bookmark Toolbar'.
Step 3: Click on Change My Facebook Color Extension Icon on the Top-Right Side.
Step 4: Set Background and Foreground color. Drag Arrow Icon to Bookmark Toolbar.
Step 5: Visit Facebook and Press the Button that you just added using the extension.
Enjoy exploring Facebook in your own color !