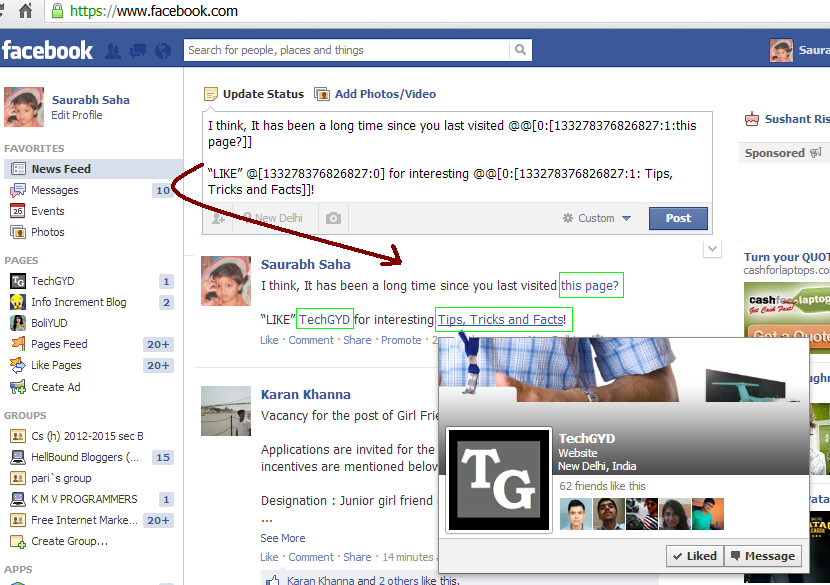 By default, the anchor text used to link Fanpage or Friend's profile URL, are their Name but you can customize it for status updates by using this these simple steps :
Step 1: Get Numeric ID of Facebook Profile/Fanpage by visiting
http://graph.facebook.com/username

.
Replace 'username' by your, your friend's or your brand's Fanpage. That URL's Numeric ID will appear.
Step 2: Now, you can modify Anchor as per this code:
@@[0:[YOURPAGEID:1:New Anchor Text]]
Using 0 at the place of 'New Anchor Text will use Fanpage's Name as anchor.
*Note: The code should be used

twice

in status update or else, the trick will not work.